Cargo Box
Smittybilt
1 Parts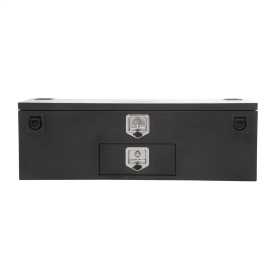 Gas charged struts for easy opening
Precision manufactured from 16-gauge steel
Spring loaded D-rings anchor points on top and sides
Ergonomic side carrying handles provided
EPDM rubber gaskets to keep items inside dry
Lockable storage system
Convenient large opening top lid for quick access
Front drawer system to quickly access and organize smaller items
Durable semi-gloss black powder coat
Dims 46 in. X16 in. X16 in.
Smittybilt
1 Parts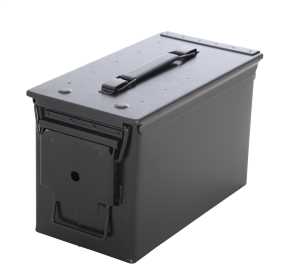 Dimensions 11 in. x 7 in. x 5.5 in.
Removable lid/rubber gasket for watertight seal
Durable Semi-gloss black powdercoat
Unissued military grade .50cal M2A1 ammunition can manufactured to US Dept. of Defenses specs
Bag can hold one .50cal can or two .30 cal cans
600D Ballistic nylon bag with removable strap included
Five exterior pouches